NLM Launches a New Banner Exhibition on the 1793 Yellow Fever Epidemic in Philadelphia
Posted by Alan Carr on January 5th, 2019 Posted in: Consumer Health, Education & Training, Events, NLM Resources, Public Health

---
The U.S. National Library of Medicine has announced Politics of Yellow Fever in Alexander Hamilton's America, a banner exhibition with a companion special display and an online adaptation. The exhibition opens January 11, to commemorate what would have been Alexander Hamilton's 249th birthday. The online adaptation includes an education component featuring a K-12 lesson plan and a university module
In 1793, Philadelphia was the nation's capital and a thriving city. It was also the site of the country's first major public health crisis, a yellow fever epidemic. The disease ravaged Philadelphia, killing thousands and devastating the city's infrastructure. Secretary of the Treasury Alexander Hamilton contracted it. George Washington didn't get it, because he fled the city. Philadelphians confronted the outbreak in the absence of an effective cure or consensus about the origins of the disease. Medical professionals, early political parties, and private citizens seized on the epidemic to advance their respective agendas. As a result, Philadelphia's sick and dying received care informed as much by public debate as by medical knowledge. Politics of Yellow Fever presents the story of how Philadelphia's sick, anxious residents responded to the epidemic using an uneasy blend of science and politics. The companion special display traces the history of the disease from the 18th-century urban epidemics to Walter Reed's discovery that mosquitos transmit the disease in 1900 and the advent of an effective vaccine.
The special display will be open to the public from January 11 to May 22, in the NLM History of Medicine Division (HMD) Reading Room on the first floor of the National Library of Medicine. Further details about the epidemic are published in this NLM in Focus posting.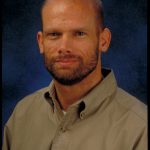 ABOUT Alan Carr
Alan Carr is the Associate Director, National Network of Libraries of Medicine, Pacific Southwest Region, based at UCLA.
Email author View all posts by Alan Carr