NLM Launches a New Exhibition about the Rubella Vaccine
Posted by Alan Carr on May 22nd, 2019 Posted in: Announcements, Consumer Health, Education & Training, Events, NLM Resources, Public Health

---
In recognition of the 50th anniversary of the first commercially available vaccine to prevent rubella, the National Library of Medicine has announced Rashes to Research: Scientists and Parents Confront the Rubella Epidemic of 1964, a new banner exhibition and companion online adaptation, opening June 3. It will be on display through September 25 in NLM's History of Medicine Division Reading Room. The online adaptation of Rashes to Research includes an education component featuring a new K-12 lesson plan and a university module, and a digital gallery that further explores the historic collection of the NLM using the works from NLM Digital Collections.
Rashes to Research highlights the work of researchers and parents to limit the impact of rubella in the years before an effective vaccine nearly eliminated the disease from the United States. During the rubella epidemic that raged in 1964, 20,000 children were born with serious heart, hearing, and vision problems related to rubella exposure during pregnancy. While the nation's scientists rushed to create a vaccine and develop better screening tests, families faced difficult, complicated decisions about current and future pregnancies.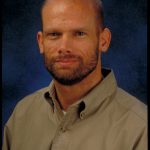 ABOUT Alan Carr
Alan Carr is the Associate Director, National Network of Libraries of Medicine, Pacific Southwest Region, based at UCLA.
Email author View all posts by Alan Carr