NLM Launches "Medicine on Screen: Films and Essays from NLM"
Posted by Alan Carr on February 22nd, 2019 Posted in: Announcements, Communications Tools, Events, NLM Resources

---
The National Library of Medicine has announced the launch of Medicine on Screen: Films and Essays from NLM, which replaces Medical Movies on the Web, which debuted in 2013, to expand NLM's engagement with researchers from a variety of disciplines who use the medium of film and video to study the human condition. Responding to feedback from these and other patrons, Medicine on Screen offers a fresh design, new essays placing selected titles from the Library's world-renowned audiovisuals collection in historical and health contexts, and enhanced functionality.
NLM holds one of the world's largest collections of medical films and videos, spanning over a century, numbering nearly 40,000 titles total, and including among them an estimated 8,000 cataloged titles deemed to be historically significant. Many of these titles are rare or unique, with NLM sometimes holding the only surviving copy. More than mere windows onto health and disease, these collections are important artifacts of the times and places in which their creators produced them for a variety of audiences. Visitors to Medicine on Screen will discover substantial and insightful essays by researchers from a variety of disciplines and institutions, including Zoe Beloff, artist at Queens College of the City University of New York; Cynthia Connolly, Associate Professor of Nursing at the University of Pennsylvania and expert on children's health care policy; Miriam Posner, professor of information studies at the University of California, Los Angeles; Edmund Ramsden, historian of medicine and science at Queen Mary University of London; and Michael Sappol, historian of medicine at the Swedish Collegium for Advanced Study.
Through its curation by these and other researchers, reflecting their own extensive engagements with the collection while encouraging new ones, Medicine on Screen complements NLM Digital Collections and the NLM History of Medicine YouTube playlist. On Thursday, February 28, Medicine on Screen essayist Dr. Oliver Gaycken of the University of Maryland will deliver the first lecture of the 2019 NLM History of Medicine Lecture Series, entitled "Fantastic Voyages Through the Historical Audio-Visual Collections at the National Library of Medicine." Dr. Gaycken is the author of "Informative Beauty," an essay about the film Anatomical Animation by medical illustrator Frank Armitage. Dr. Gaycken's lecture is free, open to the public, and will be live-streamed globally and subsequently archived on NIH Videocasting.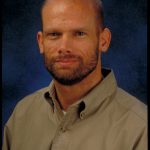 ABOUT Alan Carr
Alan Carr is the Associate Director, National Network of Libraries of Medicine, Pacific Southwest Region, based at UCLA.
Email author View all posts by Alan Carr