NLM Launches Value Set Authority Center (VSAC)!
Posted by Alan Carr on October 29th, 2012 Posted in: Announcements, Electronic Health Records, NLM Resources, Public Health

---
The National Library of Medicine, in collaboration with the Office of the National Coordinator for Health Information Technology (ONC) and Centers for Medicare & Medicaid Services (CMS), has launched the NLM Value Set Authority Center (VSAC). The VSAC provides downloadable access to all official versions of vocabulary value sets contained in the 2014 Clinical Quality Measures. The value sets provide lists of the numerical values and individual names from standard vocabularies used to define the clinical concepts, e.g., diabetes or clinical visit, used in the quality measures. The content of the VSAC will gradually expand to incorporate value sets for other use cases, as well as for new measures and updates to existing measures. Access to the Value Set Authority Center requires a free Unified Medical Language System Metathesaurus License. NLM also provides the Data Element Catalog that identifies data element names (value set names) required for capture in Electronic Health Record (EHR) technology, certified under the 2014 Edition of the ONC Standards and Certification Criteria.
The Guide for Reading Eligible Professional and Eligible Hospital 2014 eCQMs, published by CMS, provides guidance for understanding and using the electronically specified eligible professional (EP) and eligible hospital (EH) clinical quality measures ("eMeasures"). CMS has also provided the following release notes with updated program requirements related to the eCQMs, and global changes incorporated across all measures, as well as specific changes to the measures retained in the 2014 eCQMs; Clinical Quality Measures for CMS's 2014 EHR Incentive Program for Eligible Professionals and Clinical Quality Measures for CMS's 2014 EHR Incentive Program for Eligible Hospitals. CMS has also published the 2014 Clinical Quality Measures Tipsheet, which includes an overview of the CQMs, including the number of measures eligible professionals (EPs) and eligible hospitals (EHs) must report, CQM reporting options, and reporting and submission periods. For questions about these resources, contact the NLM Value Set Authority Center Help site.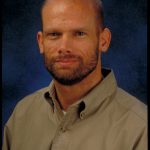 ABOUT Alan Carr
Alan Carr is the Associate Director, National Network of Libraries of Medicine, Pacific Southwest Region, based at UCLA.
Email author View all posts by Alan Carr