NLM Library Operations Division Announces Two Appointments!
Posted by Alan Carr on September 24th, 2012 Posted in: Announcements, General, MedlinePlus Connect

---
National Library of Medicine Acting Associate Director for Library Operations, Joyce Backus, has announced the appointment of Loren Frant to serve as deputy chief of the Public Services Division (PSD), and Kenneth Koyle to serve as deputy chief of the History of Medicine Division (HMD). Ms. Frant came to NLM as an Associate Fellow in 2004. Following her Associate year, she accepted a position in PSD's Reference and Web Services Section as a systems librarian, where she led a team of librarians delivering Web site redesigns and database improvements. Ms. Frant served as the technical lead for MedlinePlus, and was then appointed head of the Health Information Products Unit (HIPU), a position she held until her selection as deputy chief. As the head of the HIPU Unit, Ms. Frant led all MedlinePlus strategic decisions and directed the operations for a suite of important products and services, including MedlinePlus, MedlinePlus en español, MedlinePlus Web services, and she was key to the successful launch of MedlinePlus Connect in November 2010.
Mr. Koyle is a retired Army officer, with more than 25 years of service. Since 2010, he has served as deputy chief of the US Army Medical Department's Center of History and Heritage (AMEDD) at Fort Sam Houston, Texas. In this capacity, he has been the executive officer of the Center, and the sole active duty historian in the Army Medical Department, responsible with the chief of the Center for supervision of an 18-person staff of history, archives, and museum personnel, and administration of a $2.1 million annual budget, as well as historical research in support of AMEDD and the Office of the Surgeon General. Prior to his tenure at AMEDD, Mr. Koyle was a medical history fellow at the Uniformed Services University of the Health Sciences, where he received his master's degree in history. He holds a second master's degree in adult education from Penn State University.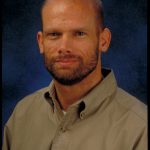 ABOUT Alan Carr
Alan Carr is the Associate Director, National Network of Libraries of Medicine, Pacific Southwest Region, based at UCLA.
Email author View all posts by Alan Carr