NLM @ MLA 2012 in Seattle
Posted by Alan Carr on April 12th, 2012 Posted in: Announcements, Education & Training, Events, MedlinePlus Connect, NLM Resources, PubMed

---
The Annual Meeting of the Medical Library Association (MLA) will be held May 18-23, 2012, at the Washington State Convention Center in Seattle, WA. Attendees are invited to visit the NLM exhibit booth #321 (May 19-22) to meet NLM staff and see NLM Web products and services. The NLM Theater at the booth will feature demonstrations and tutorials on a wide variety of topics.
Mark Your MLA Calendars!
Monday, May 21 (7:00 am – 8:15 am)
NLM Online Users' Meeting "Sunrise Seminar"
Location: Rm. 602-603, Convention Center
NLM staff will highlight recent accomplishments and indicate new developments in a variety of online systems including MEDLINE/PubMed, MedlinePlus, MedlinePlus Connect and other NLM products.
Tuesday, May 22 (10:30 am – 11:30 am)
NLM Update
Location: Ballroom 6ABC, Convention Center
Speakers:
Betsy Humphreys, Deputy Director
Sheldon Kotzin, Associate Director, Library Operations
Jeff Reznick, Chief, History of Medicine Division
Informal Meetings
Sunday, May 20 (3:30 pm – 4:30 pm)
DOCLINE Users Group Meeting
Location: Rm. 601, Convention Center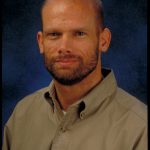 ABOUT Alan Carr
Alan Carr is the Associate Director, National Network of Libraries of Medicine, Pacific Southwest Region, based at UCLA.
Email author View all posts by Alan Carr