NLM Mourns Dr. Morris F. Collen, Medical Computing Pioneer
Posted by Alan Carr on October 6th, 2014 Posted in: Announcements, Consumer Health, Electronic Health Records, Informatics, Public Health

---
The National Library of Medicine is saddened at the passing of Dr. Morris F. Collen, known around the world as "Mr. Medical Informatics," on September 27, 2014. He was 100 years old. In addition to his wide-ranging contributions to medical informatics, Dr. Collen was a valued advisor to NLM. He was a member of the Lister Hill Board of Scientific Counselors from 1984 to 1987. He served on the Literature Selection Technical Review Committee, which advises NLM on the journals to be indexed in MEDLINE/PubMed, from 1997 to 2002, chairing the Committee from 2000 to 2002. He also contributed to NLM Long Range planning.
Morris Collen earned his bachelor's degree in electrical engineering from the University of Minnesota and graduated from the University of Minnesota School of Medicine in 1938. His residency at the University of Southern California/Los Angeles County General Hospital took him to California, where he started what would become a legendary career at Kaiser (later Kaiser Permanente). He served as chief of medical services at Kaiser's Oakland hospital from 1942 to 1952, and medical director the following year. From 1953 to 1961, Dr. Collen served as physician-in-chief at Kaiser Permanente (KP) in San Francisco.
During World War II, Dr. Collen was one of the first doctors to experiment with the use of a new wonder drug–penicillin–for the treatment of pneumonia in shipyard workers, at a time when most of the drug was shipped overseas for members of the armed forces. Dr. Collen's interest in the use of computers as a way to improve medical care developed during a 1961 conference on biomedical electronics. Soon afterward, he founded Kaiser Permanente's research division and created a prototype electronic health record fed by punch card into a huge IBM mainframe computer. The record included information from patient screenings and lab results. One of Dr. Collen's major achievements at KP was the development of the multiphasic health checkup, which addressed the physician shortage of the 1950s, post-World War II. This series of procedures and tests, given to thousands of KP members, screened for conditions such as heart disease, diabetes, and cancer. Not only did these revolutionary tests save physicians' time; they constituted a significant experiment in preventive care. Dr. Collen eventually automated the multiphasic health checkups, moving them onto a punch card system in 1964.
Electronic health records are in the headlines today, but their bloodlines run back to Dr. Collen. Kaiser Permanente's early EHR system became internationally known because of his groundbreaking efforts. In fact, he predicted that the computer would have "the greatest technological impact on medical science since the invention of the microscope," as noted in a 2008 Kaiser Permanente publication.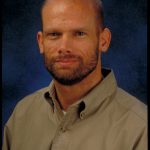 ABOUT Alan Carr
Alan Carr is the Associate Director, National Network of Libraries of Medicine, Pacific Southwest Region, based at UCLA.
Email author View all posts by Alan Carr