NLM Mourns F. W. "Wilf" Lancaster, Pioneer in Evaluation of Early MEDLARS Systems
Posted by Alan Carr on September 13th, 2013 Posted in: Announcements, NLM Resources, PubMed, Search Tools

---
F. W. "Wilf" Lancaster, professor emeritus at the University of Illinois Graduate School of Library and Information Science and former NLM employee, passed away on Sunday, August 25, 2013, in Urbana, IL. Wilf's contributions to the NLM in the early days of automated information retrieval have had a lasting impact on our information systems and services.  His work as a professor and mentor also benefited the Library, as he led many fine graduate students to pursue careers at the NLM. With his passing, NLM remembers a colleague and friend.
Wilf earned a reputation for greatness in the evaluation of information storage and retrieval systems, based in part on his early experience with a comprehensive evaluation of NLM's MEDLARS (MEDical Literature Analysis and Retrieval System). The evaluation of the MEDLARS Demand Search Service in 1966 and 1967 was one of the earliest evaluations of a computer-based retrieval system and the first application of recall and precision measures in a large, operational database setting. The use of computers for bibliographic retrieval systems was in its infancy, and many of the extant systems were small or experimental. Planning for the evaluation began in December 1965, when Wilf joined the NLM staff as Information Systems Evaluator. Following completion of the MEDLARS evaluation, he developed NLM training programs in his roles as Deputy Chief of the Bibliographic Services Division and Special Assistant to the Associate Director for Library Operations.
In 1970-1971, Wilf conducted an evaluation of the MEDLARS AIM-TWX system, an innovative experimental service that was the precursor of MEDLINE/PubMed. This was an important study of early online systems and their direct use by end users. Written more than 40 years ago, his report reflects his signature forward-thinking attitude toward system design, as relevant today as then: "We should always look for ways of improving retrieval systems and making them more attractive to potential users. The philosophy that 'the system is used, therefore it is good' is a very shallow one. We must not assume that a system having appeal today will always retain this appeal….novelty wears off and system designers cannot afford to rest too long on their laurels. In the past, users have been required to adapt to the information system. In the future systems must be designed that adapt to the users."
For further information on Wilf's extraordinary accomplishments and influence, see the Festschrift published in his honor by Library Trends in 2008, "Essays Honoring the Legacy of F. W. Lancaster," (Volume 56, Issue 4). One of the articles, entitled "Excellence in Evaluation: Early Landmarks at the National Library of Medicine," focuses on his work at NLM and was used as the source for the above summary of contributions to NLM.  His obituary is also available online.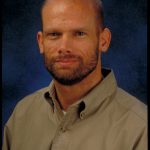 ABOUT Alan Carr
Alan Carr is the Associate Director, National Network of Libraries of Medicine, Pacific Southwest Region, based at UCLA.
Email author View all posts by Alan Carr