NLM Mourns the Loss of Donald West King, MD, Former Deputy Director for Research and Education
Posted by Alan Carr on November 7th, 2018 Posted in: Announcements, General, Informatics

---
Donald West King, MD, who served as Deputy Director for Research and Education for the National Library of Medicine from 2002 to 2008, died from complications of cancer on October 21, 2018. An ambassador and advocate for NLM's information products and services, Dr. King created opportunities to highlight NLM's mission and achievements, and he nurtured relationships with a diverse range of scientific and public health organizations and the library community. Following his retirement from NLM, Dr. King served as Chairman of the Board and President of the Friends of the National Library of Medicine (FNLM). Former NLM Director Donald A.B. Lindberg, MD, noted that: "In addition to Don King's wise scientific advice, he was charming and exceedingly generous. He provided all of NLM with his unfailingly encouraging 'cheers.'"
A Lindberg-King lectureship, established in 2015, is held annually to honor both Dr. King and Dr. Lindberg. The lectureship supports the mission of its sponsors: NLM, FNLM, and the American Medical Informatics Association. The lectures provide a forum to bring important insights about the history, current state, and future prospects for advances in medical informatics and pathobiology to a broad scientific and public audience.
Prior to joining NLM, Dr. King held positions of leadership at many prestigious institutions, including the American Registry of Pathology, Armed Forces Institute of Pathology; the Given Institute of Pathobiology; the Pritzker School of Medicine at the University of Chicago; and the Columbia University College of Physicians and Surgeons. He also taught at the University of Louisville, the University of Chicago, Yale University, Georgetown University, and George Washington University.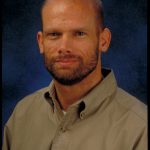 ABOUT Alan Carr
Alan Carr is the Associate Director, National Network of Libraries of Medicine, Pacific Southwest Region, based at UCLA.
Email author View all posts by Alan Carr