NLM Now Accepting Applications for the Michael E. DeBakey Fellowship in the History of Medicine for 2020
Posted by Alan Carr on April 16th, 2019 Posted in: Announcements, Education & Training, NLM Resources
Tags: History of Medicine, Michael E. DeBakey Fellowship
---
The National Library of Medicine has announced that applications are open for the 2020 Michael E. DeBakey Fellowship in the History of Medicine, supporting research in NLM's historical collections, which include the Michael E. DeBakey papers, representing the diverse areas in which he made a lasting impact, such as surgery, medical education, and health care policy. The NLM collections span ten centuries, encompass a variety of digital and physical formats, and originate from nearly every part of the globe.
Anyone over the age of eighteen, of any academic discipline and status, who has not previously received this Fellowship may apply, including non-U.S. citizens. To receive consideration, all required materials must be submitted to the Foundation for Advanced Education in the Sciences (FAES), via the online application portal, by midnight EDT, September 30, 2019. Selected fellows will be notified and awards will be announced in December.
The Fellowship was established in 2016 and is supported by The DeBakey Medical Foundation, in honor and memory of Michael E. DeBakey (1908–2008), a legendary American surgeon, educator, and medical statesman. During a career spanning 75 years, his work transformed cardiovascular surgery, raised medical education standards, and informed national health care policy. He pioneered dozens of operative procedures such as aneurysm repair, coronary bypass, and endarterectomy, which routinely save thousands of lives each year, and performed some of the first heart transplants. He was a driving force in building Houston's Baylor University College of Medicine into a premier medical center, where he trained several generations of top surgeons from all over the world. He was a visionary supporter of the NLM, playing a pivotal role in its transformation from the Armed Forces Medical Library in the 1950s, in the establishment of the National Network of Libraries of Medicine in the 1960s, in launching NLM's outreach initiatives in the 1990s, and in promoting the digitization of its indexes to pre-1960s journal articles.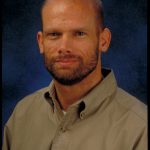 ABOUT Alan Carr
Alan Carr is the Associate Director, National Network of Libraries of Medicine, Pacific Southwest Region, based at UCLA.
Email author View all posts by Alan Carr