NLM Recruiting for 2018-19 Associate Fellowship Program!
Posted by Alan Carr on November 21st, 2017 Posted in: Announcements, Education & Training, NLM Resources

---
The National Library of Medicine (NLM) is accepting applications for its 2018-19 Associate Fellowship program, a one-year training program designed for recent library science graduates (within the past two years) and early-career librarians. All U.S. and Canadian citizens who will have earned a MLS or equivalent degree in library/information science from an ALA-accredited school by August 2018 are eligible to apply. Priority is given to U.S. citizens. Applications and additional information are available on the NLM web site. The application deadline is January 26, 2018. Up to five candidates will be selected for the program.
The September through August program is a one-year residency program (with an optional second year) for recent library science graduates interested in a career in health sciences librarianship, offering a formal curriculum with exposure to library operations, research and development, intramural and extramural research, development and lifecycle of the NLM web-based products and services and the extensive outreach and education program reaching consumers, special populations, health professionals and librarians. In the second half of the year, Associate Fellows have the opportunity to choose projects based on real-world problems proposed by library divisions and work with librarians and library staff. The program is located at the National Library of Medicine on the campus of the National Institutes of Health in Bethesda, MD.
The Associate Fellowship provides knowledge and skills in project work ranging from:
Data analysis of programs and services such as extramural grants, indexed journal articles, controlled vocabularies, datasets, and customer inquiries.
Creation of online tutorials and educational awareness videos.
Social media outreach.
And more, including legislative tracking, web site enhancement, disaster information outreach studies, and review of next generation discovery interfaces.
The Associate Fellowship financial support includes:
Annual stipend of $54,972.
Additional funding to support purchase of group health insurance.
Up to $1,500 in relocation support.
Full support for attendance at local and national conferences.
For questions, contact Kathel Dunn, Associate Fellowship Program Coordinator.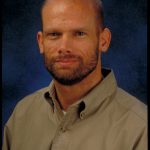 ABOUT Alan Carr
Alan Carr is the Associate Director, National Network of Libraries of Medicine, Pacific Southwest Region, based at UCLA.
Email author View all posts by Alan Carr