NLM Releases Digitized Collection of Its Publications and Productions
Posted by Alan Carr on December 19th, 2013 Posted in: Announcements, General, NLM Resources

---
The National Library of Medicine (NLM) has announced a new addition to its Digital Collections: over 400 NLM publications and productions dating from the 1860s to the 1990s. This new digital collection encompasses all printed monographic publications produced by NLM and its earlier incarnation as the Library of the Surgeon General's Office. The collection also includes nearly three dozen audiovisual productions produced by the NLM during the past six decades, as well as publications of the NLM's institutional and historical "sister," the Army Medical Museum, which is today the National Museum of Health and Medicine. In the early 1920s, the Library of the Surgeon General's Office was renamed the Army Medical Library, and it was housed with the Army Medical Museum until the 1950s when the institutions were physically separated as they are today.  They continue to share a common goal of collecting, preserving, and providing knowledge about the past, present, and future of biomedicine and health care.
Among the variety of materials in this collection; including books, catalogs, indexes, prospectuses, policy statements, planning documents, ephemera, and technical reports; are dozens of historical gems, including: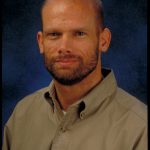 ABOUT Alan Carr
Alan Carr is the Associate Director, National Network of Libraries of Medicine, Pacific Southwest Region, based at UCLA.
Email author View all posts by Alan Carr