NLM Releases Rare Footage of President Franklin Roosevelt Speaking at NIH
Posted by Alan Carr on September 24th, 2014 Posted in: Events, General, News & Reports, Public Health

---
YouTube embedded video: http://www.youtube-nocookie.com/embed/UrVZblIYljo
On October 31, 1940, just days before President Franklin D. Roosevelt would be elected to an unprecedented third term as President of the United States, he traveled to Bethesda to dedicate the National Cancer Institute and the new campus of what was then the National Institute of Health (NIH), before it would eventually become known in plural form, National Institutes of Health, as multiple units were established over subsequent years. That late October afternoon, Roosevelt stood on the steps of the new main NIH building, ready to address a crowd of 3,000 people. Still relevant today, in a variety of contexts, are the subjects he discussed: the need for preparedness in light of war and for research into deadly diseases, recent improvements in public health and health care, and hope that the research conducted at NIH would lead to new cures for and even the prevention of disease.
The National Library of Medicine is making the film of Roosevelt's speech publicly available online for the first time, nearly 74 years after the President made his speech. Sound recordings, transcripts, and photographs of this event have been publicly available for many years. Research suggests, however, that this rare film footage has not been seen publicly since its recording and may no longer exist anywhere else. The recording does not appear to have been professionally produced, since the camera is unsteady in places, a hand sweeps across the lens, and the filming starts and stops, though it isn't known whether this is a result of the original filming or of later editing. The film is publicly available via the NLM's Digital Collections archive of over 10,000 biomedical books and videos, and its YouTube site. Read more about this historically significant film footage on the NLM blog, Circulating Now: From the Historical Collections of the World's Largest Biomedical Library.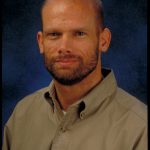 ABOUT Alan Carr
Alan Carr is the Associate Director, National Network of Libraries of Medicine, Pacific Southwest Region, based at UCLA.
Email author View all posts by Alan Carr