NLM Request for Information on Next-Generation Data Science Challenges in Health and Biomedicine: Respond by November 20!
Posted by Alan Carr on October 4th, 2017 Posted in: Announcements, Data

---
The time has arrived to set directions and priorities for the next generation of biomedical data science research and development. As a start, the National Library of Medicine is seeking community input through a Request for Information (RFI), Next Generation Data Science Challenges in Health and Biomedicine, on new data science research initiatives that could address key challenges currently faced by researchers, clinicians, administrators, and others, in all areas of biomedical, social/behavioral, and health-related research. The field of data science is broad in scope, encompassing approaches for the generation, characterization, management, storage, analysis, visualization, integration, and use of large, heterogeneous data sets that have relevance to health and biomedicine. Data science undergirds the broad and interdependent objectives of the NIH Strategic Plan. Information about data science research directions that could lead to breakthroughs in any or all NIH interest areas is welcomed, whether applicable across wide swaths of health and biomedicine, or focused on particular research domains.
NLM requests information on the following three focal areas from public and private organizations (e.g., universities and industry) and from individuals on promising data science research directions in health and biomedicine. Respondents may also suggest important data science topics of their own.
Promising directions for new data science research in the context of health and biomedicine. Input might address topics such as Data Driven Discovery and Data Driven Health Improvement.
Promising directions for new initiatives relating to open science and research reproducibility. Input might address topics such as Advanced Data Management and Intelligent and Learning Systems for Health.
Promising directions for workforce development and new partnerships. Input might address topics such as Workforce Development and Diversity and New Stakeholder Partnerships.
Responses to this RFI must be submitted by November 20, 2017. Responses should be provided in a narrative form of up to three pages per topic, with links to pertinent supplemental information if needed. No attachments will be accepted. No proprietary, classified, confidential, or sensitive information should be included in responses. For inquiries, contact Valerie Florance, PhD, NLM, 301.496.4621.
Your responses will help shape the direction of data science research at NLM and NIH!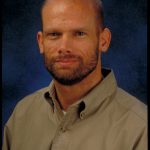 ABOUT Alan Carr
Alan Carr is the Associate Director, National Network of Libraries of Medicine, Pacific Southwest Region, based at UCLA.
Email author View all posts by Alan Carr