NLM Resources for American Diabetes Month
Posted by Alan Carr on November 15th, 2017 Posted in: Consumer Health, Events, Health Literacy, MedlinePlus, NLM Resources, Public Health, Search Tools

---
November is American Diabetes Month, to raise awareness about a condition that impacts one in 10 Americans. MedlinePlus describes some of the serious health problems caused by diabetes, such as damage to your eyes, kidneys, and nerves, heart disease, stroke, and even the need to remove a limb. The National Library of Medicine offers a number of web resources to provide tailored health information about diabetes for special populations, such as parents, Native Americans, and individuals who speak languages other than English:
Parents: If a child has been diagnosed with diabetes, parents can check the MedlinePlus page Diabetes in Children and Teens for links to information on diagnosis, treatment, living with diabetes, related issues, statistics, clinical trials, how to find an expert, and more.
Native Americans and Alaska Natives: The Diabetes page on the American Indian and Alaska Native Health portal offers resources for treatment and prevention of diabetes in Native American communities and personal stories of Native Americans living with diabetes.
Information in Multiple Languages: Search HealthReach for patient resources in multiple languages and formats (document, audio, or video) related to diabetes, such as the three-page handout "Diabetes" in 13 languages or the brochure "Diabetes and Your Feet" in 4 languages. Also check the Spanish-language version of MedlinePlus for information and resources about diabetes.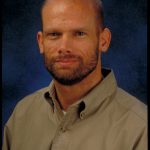 ABOUT Alan Carr
Alan Carr is the Associate Director, National Network of Libraries of Medicine, Pacific Southwest Region, based at UCLA.
Email author View all posts by Alan Carr