NLM Resources for Family Caregivers
Posted by Alan Carr on November 20th, 2017 Posted in: Communications Tools, Consumer Health, Events, Health Literacy, MedlinePlus, NLM Resources

---
November is National Family Caregivers Month, and the National Library of Medicine offers resources to support family caregivers through information on MedlinePlus and through multilingual information for family caregivers on HealthReach. HealthReach provides materials for caregivers (documents, video, and audio) in multiple languages related to home care and caregivers, including:
For the Caregiver (11 languages): This three-page handout educates people who take care of a loved one with cancer at home about managing their role as caregiver. It provides recommendations for ways caregivers can manage stress and take care of themselves, ask family and friends for help, and communicate with the loved one who has cancer about expectations and limits.
Home Care Instructions After Surgery (12 languages): This eight-page illustrated handout provides common instructions for home care for people recovering from surgery. It clarifies that patients should follow any instructions given to them by their doctor or nurse that are based on their specific needs. It outlines what to do and what not to do for the first 24 hours after surgery. The document contains guidelines and helpful tips for home care, discussing medicines, activity, diet and bowel movement, and incision care.
Using a Medicine Spoon or Dropper (3 languages): This six-page illustrated handout educates parents and caregivers about how to use a medicine spoon or dropper to measure liquid medicine for children and adults.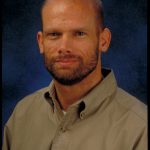 ABOUT Alan Carr
Alan Carr is the Associate Director, National Network of Libraries of Medicine, Pacific Southwest Region, based at UCLA.
Email author View all posts by Alan Carr