NLM Resources for February 2017 National Children's Dental Health Month
Posted by Alan Carr on February 7th, 2017 Posted in: Consumer Health, Events, MedlinePlus, NLM Resources

---
The American Dental Association named February 2017 as National Children's Dental Health Month. The National Library of Medicine has multilingual information about children's dental health available for free online:
Check MedlinePlus for a collection of reliable links related to Child Dental Health, and use the Medical Encyclopedia on MedlinePlus to find instructions on brushing your child's teeth and preventing tooth decay in early childhood. Various informational handouts in seven languages about child dental health can be downloaded on MedlinePlus.
Browse HealthReach for topics like dental care and oral hygiene to view and download patient information in over a dozen languages, including audio and video options for some records. For instance, the brochure Healthy Teeth, Health Kids is available in 13 languages, with audio downloads in eight languages. Use the split-screen view on HealthReach to view the document in English and a second language simultaneously.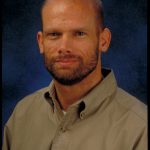 ABOUT Alan Carr
Alan Carr is the Associate Director, National Network of Libraries of Medicine, Pacific Southwest Region, based at UCLA.
Email author View all posts by Alan Carr