NLM Resources for National Depression Screening Day
Posted by Alan Carr on October 3rd, 2017 Posted in: Consumer Health, Events, Health Literacy, MedlinePlus, NLM Resources, Search Tools

---
More than 19 million teens and adults in the US have symptoms of depression. October 5 is National Depression Screening Day®. The National Library of Medicine offers depression and mental health resources for a range of special populations to promote depression awareness and options for seeking diagnosis and treatment. Use these resources to locate information about depression for the general public, individuals who speak languages other than English, and Native American communities:
General Public: Check the MedlinePlus Health Topics page on depression for links to resources for the general public, including information on symptoms, treatment, living with depression, health check tools, videos, and handouts for different populations. MedlinePlus Magazine features articles on depression in its Winter 2017 issue.
Multiple Languages: Find information on depression in multiple languages through MedlinePlus or HealthReach. On HealthReach, find resources such as the patient handout Feeling Sad (in 14 languages) or Postpartum Depression (in 4 languages).
Native Americans and Alaska Natives: The American Indian and Alaska Native Health portal offers a page of resources on mental health issues in Native American communities, including depression. Find personal narratives, information for researchers and health professionals, organizations and programs supporting Native American mental health, and health information specific to Native American communities.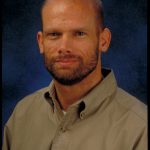 ABOUT Alan Carr
Alan Carr is the Associate Director, National Network of Libraries of Medicine, Pacific Southwest Region, based at UCLA.
Email author View all posts by Alan Carr