NLM Resources on Asthma in Multiple Languages for Respiratory Care Week 2017
Posted by Alan Carr on October 23rd, 2017 Posted in: Communications Tools, Consumer Health, Events, Health Literacy, NLM Resources

---
October 22-28 is Respiratory Care Week 2017, and the National Library of Medicine offers patient handouts in multiple languages on prevention and care for asthma and other lung diseases through HealthReach. Multilingual resources related to asthma include handouts on asthma triggers, nebulizer treatments, peak flow meter, and more:
Asthma (12 languages) – This six-page handout educates people about asthma, a chronic disease that affects your airways, making it hard to breathe. It describes signs of asthma and lists things that can trigger an attack. It discusses things you can do to take care of yourself if you have asthma and recommends ways to prevent asthma attacks.
Asthma Triggers (English and Spanish) – This one-page poster educates people about asthma triggers. The document identifies ten major asthma trigger, including cigarette smoke, pollen, animals, and indoor mold, and offers advice to reduce exposure to them.
Peak Flow Meter (7 languages) – This four-page illustrated handout educates people about how to use a peak flow meter, which is a device that measures air flow out of the lungs to show how well a person's asthma is under control. It provides step by step instructions for using a peak flow meter.
Nebulizer Treatments (6 languages) – This eight-page illustrated handout educates people about nebulizer treatments, which are also called breathing treatments, aerosol treatments, or med nebs. It provides step by step instructions for how to take a nebulizer treatment with a mask or mouthpiece, and identifies those symptoms for which treatment should be stopped. The document contains instructions for preparing medicine, as well as for cleaning the nebulizer equipment to prevent infections.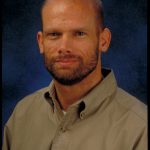 ABOUT Alan Carr
Alan Carr is the Associate Director, National Network of Libraries of Medicine, Pacific Southwest Region, based at UCLA.
Email author View all posts by Alan Carr