NLM RFI on the Unified Medical Language System (UMLS)
Posted by Alan Carr on December 16th, 2019 Posted in: Communications Tools, Data, Informatics, NLM Resources, Search Tools
Tags: UMLS, Unified Medical Language System
---
The National Library of Medicine is conducting a Request for Information (RFI) to solicit public input on future research and program directions for the NLM Unified Medical Language System (UMLS). Created in 1986, the National Library of Medicine's Unified Medical Language System integrates and distributes key terminology, classification and coding standards, and associated resources to promote creation of effective and interoperable biomedical information systems and services, including electronic health records.
Through this RFI, NLM seeks stakeholder input on how to improve the UMLS. Additionally, NLM will conduct at least one public informational webinar that presents proposed ideas for improving UMLS. The input received from these efforts will be considered by NLM in the development of future versions of the UMLS. RFI Comments should be submitted electronically by January 11.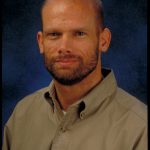 ABOUT Alan Carr
Alan Carr is the Associate Director, National Network of Libraries of Medicine, Pacific Southwest Region, based at UCLA.
Email author View all posts by Alan Carr