NLM Webinar, "New PubMed: Highlights for Information Professionals"
Posted by Alan Carr on August 12th, 2019 Posted in: Education & Training, NLM Resources, PubMed

---
Get ready for a new PubMed!
Register for this webinar on Tuesday, September 17, 8:00 – 9:00am PDT, designed for librarians and other information professionals, to see a preview of the new and modern PubMed with updated features, including advanced search tools, saving citations to a Clipboard, options for sharing results, and the new "Cite" button. You will also learn about features that are still under development and find out how to give feedback on the new system. The new PubMed, currently available at PubMed Labs for testing, will be the default PubMed system in early 2020. This webinar will be repeated for several sessions so that all questions are answered. You only need to sign up for one session. Recordings for each of the five sessions of the webinar will be posted shortly after they occur. Additionally, a compiled Q&A, addressing the most frequently asked questions from all of the webinars, will be posted. Also available is a recorded session of the 25-minute presentation, NCBI Minute: An Updated PubMed is on its Way! which contains most of the same information.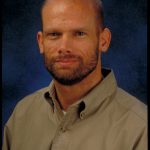 ABOUT Alan Carr
Alan Carr is the Associate Director, National Network of Libraries of Medicine, Pacific Southwest Region, based at UCLA.
Email author View all posts by Alan Carr