NLM Webinar on March 7: Introduction to the Unified Medical Language System (UMLS)
Posted by Alan Carr on January 31st, 2019 Posted in: Communications Tools, Education & Training, Electronic Health Records, Informatics, NLM Resources, Search Tools

---
Register now to Join David Anderson from NLM on Thursday, March 7, at 11 a.m. PST for a brief overview of how researchers and organizations can use the rich collection of terminology data in the UMLS to enhance interoperability and discoverability in research and clinical applications. The Unified Medical Language System is a set of files and software available from the National Library of Medicine that brings together many biomedical vocabularies and standards for drugs, disorders, procedures, lab tests, medical devices, organisms, anatomy, genes, and more.
This session is the latest in the webinar series, Clinical Information, Librarians and the NLM: From Health Data Standards to Better Health. The goals of the series for participants include:
Use the jargon associated with health IT to be able to communicate effectively with IT staff and administrators
Name relevant health data standards and describe how they are used
Describe NLM products and services that enrich and inform electronic health records (EHRs) and other health data systems
Identify roles for librarians on the health IT team and in the research process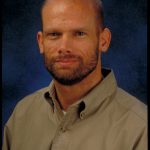 ABOUT Alan Carr
Alan Carr is the Associate Director, National Network of Libraries of Medicine, Pacific Southwest Region, based at UCLA.
Email author View all posts by Alan Carr