NLM Welcomes Applications to the Michael E. DeBakey Fellowship in the History of Medicine for 2021
Posted by Alan Carr on February 24th, 2020 Posted in: Announcements, Communications Tools, Funding, General, NLM Resources
Tags: History of Medicine, Michael E. DeBakey Fellowship in the History of Medicine
---
The National Library of Medicine has announced the opening of the application period for the 2021 Michael E. DeBakey Fellowship in the History of Medicine, supporting research onsite at the NLM in its historical collections. The NLM Michael E. DeBakey Fellowship in the History of Medicine provides up to $10,000 to support onsite research in the historical collections of the National Library of Medicine, which span ten centuries, encompass a variety of digital and physical formats, and originate from nearly every part of the globe. The collections also include the Michael E. DeBakey papers, representing the diverse areas in which Dr. DeBakey made a lasting impact, such as surgery, medical education, and health care policy, along with the papers of many other luminaries in science and medicine.
Anyone over the age of eighteen, of any academic discipline and status, who has not previously received this Fellowship may apply. Non-U.S. citizens may apply. Group applications should be submitted under the name of a single principal researcher. To apply for the Fellowship, visit the online application portal. To receive consideration, all required materials must be submitted to the Foundation for Advanced Education in the Sciences (FAES), via the online application portal, by midnight EDT, September 25, 2020. Selected fellows will be notified and awards will be announced in December.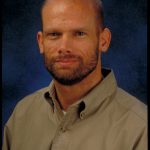 ABOUT Alan Carr
Alan Carr is the Associate Director, National Network of Libraries of Medicine, Pacific Southwest Region, based at UCLA.
Email author View all posts by Alan Carr