NLM's Genetics Home Reference turns 15!
Posted by Alan Carr on April 25th, 2018 Posted in: Consumer Health, Events, Mobile Devices, NLM Resources

---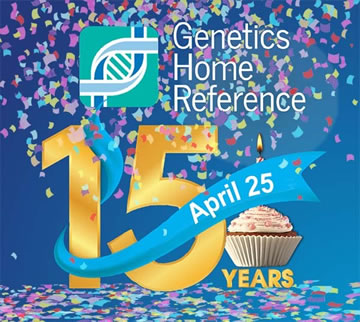 The Genetics Home Reference website was first launched on April 25, 2003, at NLM's Lister Hill National Center for Biomedical Communications. The creation of Genetics Home Reference coincided with the completion of the Human Genome Project, a 13-year international effort to map the entire human genome. Genetics Home Reference was designed to provide a bridge between the public's interest in human genetics and the rich technical data that has emerged from the Human Genome Project and subsequent genomic research. The site began with 19 health condition summaries and 16 gene summaries. Fifteen years later, it offers summaries of more than 1,200 genetic conditions, 1,450 genes, all of the human chromosomes, and mitochondrial DNA. The information is written by NLM staff and reviewed by experts in the field.
In 2016, the website was redesigned with a more modern look and feel, better navigation, and more educational images. Usability was also improved for mobile and tablet users. Genetics Home Reference continues to be an important and useful source of health information, with an average of 1.8 million users and 3.5 million page views per month. New information and updates are added regularly. Recent and upcoming content includes:
New pages on a variety of health conditions, particularly common, complex diseases with a genetic component (such as diabetes, mental illnesses, and hair loss)
Q&As about the genetics of normal traits, such as longevity and athletic ability
User-friendly explanations of complex genetics concepts, including secondary findings in genetic testing and genome editing (CRISPR)
A guide to navigating direct-to-consumer genetic testing (such as 23andMe and Ancestry.com)
Images of individuals with specific genetic diseases, through a partnership with the Genetic Alliance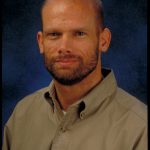 ABOUT Alan Carr
Alan Carr is the Associate Director, National Network of Libraries of Medicine, Pacific Southwest Region, based at UCLA.
Email author View all posts by Alan Carr