NLM's ToxTutor Resource Adds New Content!
Posted by Alan Carr on September 11th, 2018 Posted in: Education & Training, Environmental Health and Toxicology, NLM Resources, Public Health

---
The National Library of Medicine's ToxTutor has added new content and topics:
Section 3 (Toxic Effects):
Section 5 (Toxicity Testing Methods):
Additional "Finding Information about Alternatives to Animal Testing" content
Microphysiological Systems as used in "tissue chip" and "Organs-on-chips" models added
"Human-on-a-Chip" content added
Induced Pluripotent Stem Cells (iPSCs) as an emerging approach added
Combining "chips" AND iPSCs information topic added
Section 6 (Risk Assessment):
Adverse Outcome Pathways (AOPs) content added
"What to Consider when Reading about a New Exposure Study" topic added
Section 7 (Exposure Standards and Guidelines):
Food Safety in the European Union topic added
New sections:
Section 15 Intuitive Toxicology and Risk Communication
Section 16 Environmental Toxicology, Environmental Health, and One Health
ToxTutor is a self-paced tutorial covering key principles of toxicology for users of the National Library of Medicine (NLM) chemical and toxicology databases. While a knowledge of anatomy and physiology is not required for viewing ToxTutor, the Introduction to the Human Body from the National Cancer Institute provides a good introduction to the topic.
This course is approved for 3 contact hours for California Registered Environmental Health Specialists (REHSs) and National Environmental Health Association's (NEHA) REHS/RSs. To take the tutorial and receive a certificate, please register and complete the tutorial through our free learning management system.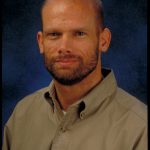 ABOUT Alan Carr
Alan Carr is the Associate Director, National Network of Libraries of Medicine, Pacific Southwest Region, based at UCLA.
Email author View all posts by Alan Carr