NNLM Resource Picks Recordings of July & September 2018 Sessions Now Available!
Posted by Marco Tamase on November 2nd, 2018 Posted in: Clinical Trials, Consumer Health, Education & Training, Environmental Health and Toxicology, NLM Resources, Public Health

---
NNLM Resource Picks is a collaborative, bimonthly, webcast series featuring the National Library of Medicine resources to increase awareness of these resources as well as encourage their integration by libraries and other organizations to more fully serve their colleagues and communities.  If you missed the July and September sessions, the recordings are now available!
On September 26, 2018, Kristina Elliott from the National Library of Medicine presented on ClinicalTrials.gov, a database that provides patients, their family members, health care professionals, researchers, and the public with easy access to information on publicly and privately supported clinical studies on a wide range of diseases and conditions.
On July 25, 2018, the topic was Environmental Health & Technology, presented by Shannon M. Jordan, MPH, Specialized Information Services at the National Library of Medicine. View the webinar by clicking on the YouTube video player below.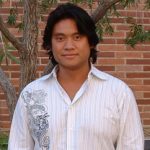 ABOUT Marco Tamase
Marco Tamase is the Member Services Coordinator for the Pacific Southwest Region of the Network of the National Library of Medicine located at UCLA.
Email author View all posts by Marco Tamase