Recording for the NNLM Resource Picks Webinar on LactMed & LiverTox Now Available!
Posted by Marco Tamase on December 5th, 2018 Posted in: Consumer Health, Education & Training, NLM Resources, Public Health

---
The archived recording of the November 28 session for the NNLM collaborative webinar series, NNLM Resource Picks, is available. The topic is LactMed and LiverTox. The presentation familiarizes participants with the drug toxicity resources LactMed and Livertox available online from the National Library of Medicine.
Presenter: James E. Knoben, PharmD, MPH, FAPhA serves as Drug Information Consultant in the Specialized Information Services Division, National Library of Medicine. He provides expert advice to NLM with respect to drug-related databases and serves as the NLM editor for LactMed and LiverTox.
Presenter: Philip O. Anderson, Pharm.D., FCSHP, FASHP is the author of LactMed and a Health Sciences Clinical Professor of Pharmacy at the UCSD Skaggs School of Pharmacy and Pharmaceutical Sciences where he heads the course on drug information. View the webinar by clicking on the YouTube video player below.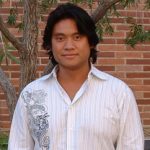 ABOUT Marco Tamase
Marco Tamase is the Member Services Coordinator for the Pacific Southwest Region of the Network of the National Library of Medicine located at UCLA.
Email author View all posts by Marco Tamase