NNLM Training Class: Bioinformatics and Biology Essentials for Librarians: Databases, Tools, and Clinical Applications, January 14 – May 3
Posted by Alan Carr on December 21st, 2018 Posted in: Announcements, Education & Training, Informatics, Search Tools

---
The National Network of Libraries of Medicine has announced open registration for the third cohort of Bioinformatics and Biology Essentials for Librarians: Databases, Tools, and Clinical Applications, running from January 14 — May 3, 2019. This course is designed both for librarians who offer, or intend to offer, bioinformatics services; and also for librarians who use bioinformatics information on a periodic or irregular basis to serve their users. The 16-week, self-paced Moodle course reviews basic biology concepts and takes a deep look into NCBI Molecular Biology Databases. It offers 25 hours of continuing education credit from the Medical Library Association. Successful participants are invited to join an Alumni Forum which includes discussion and monthly learning opportunities. Subject Matter Experts for this course include: Peter Cooper, PhD and Bonnie Maidak, PhD, MLS, National Center for Biotechnology Information, National Library of Medicine.
Registration closes on January 7, 2019. This course is limited to 60 participants. A 20-seat wait list is also available.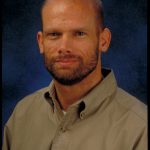 ABOUT Alan Carr
Alan Carr is the Associate Director, National Network of Libraries of Medicine, Pacific Southwest Region, based at UCLA.
Email author View all posts by Alan Carr