NNLM Training Class: Bioinformatics and Biology Essentials for Librarians: Databases, Tools, and Clinical Applications, January 29 – May 18
Posted by Alan Carr on January 13th, 2018 Posted in: Announcements, Education & Training, Informatics, NCBI, NLM Resources, Search Tools

---
Registration is available for the new National Network of Libraries of Medicine Training Office (NTO) learning opportunity, Bioinformatics and Biology Essentials for Librarians: Databases, Tools, and Clinical Applications, a 16-week, self-paced course worth 25 hours of continuing education credit from the Medical Library Association. The course will run January 29 – May 18. Registration closes January 24.
An introductory, online bioinformatics course for librarians conducted in the Moodle learning management system, this course is designed for librarians who offer, or intend to offer, bioinformatics services; as well as for librarians who use bioinformatics information on a periodic or irregular basis to serve their patrons. Modules offer in-depth exploration of several NCBI databases, including Gene, Nucleotide, Protein, Structure, ClinVar, MedGen, and Gene Testing Registry, as well as guided instructions on using BLAST to identify genetic sequences. Course content is provided in the form of videos, hands-on exercises, readings, discussion posts, and open book quizzes. The course concludes with synthesis activities built upon actual reference questions received at the NCBI Help Desk, and the creation of a personal bioinformatics action plan.
Subject Matter Experts for this course include Peter Cooper, PhD and Bonnie Maidak, PhD, MLS, National Center for Biotechnology Information, National Library of Medicine; and Emir Khatipov, PhD, National Library of Medicine. This course is limited to 25 participants. A 10-seat waitlist is also available. For more information, contact Molly Knapp, Training Development Specialist, NNLM Training Office. Additional details are available in the NLM Technical Bulletin.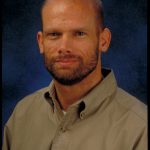 ABOUT Alan Carr
Alan Carr is the Associate Director, National Network of Libraries of Medicine, Pacific Southwest Region, based at UCLA.
Email author View all posts by Alan Carr