NNLM Webinar on June 19: Libraries Connecting You to Coverage
Posted by Alan Carr on May 21st, 2019 Posted in: Communications Tools, Consumer Health, Education & Training, Health Literacy, Public Health
Tags: health insurance literacy
---
The NNLM Pacific Northwest Region is hosting a one-hour webinar on June 19 at 1:00 PM PDT focusing on the Public Library Association's (PLA) health insurance education initiative, Libraries Connecting You to Coverage. The session will help public library staff better understand the importance of health insurance literacy, how to promote accurate health information and resources, and how to develop partnerships to advocate for a healthy community. Registration is encouraged but not required.
An additional webinar will be offered on October 16, continuing the health insurance literacy theme.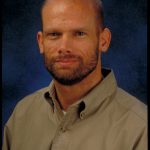 ABOUT Alan Carr
Alan Carr is the Associate Director, National Network of Libraries of Medicine, Pacific Southwest Region, based at UCLA.
Email author View all posts by Alan Carr