NNLM Webinar on September 4: Reflections on Bioinformatics Librarianship
Posted by Alan Carr on August 13th, 2019 Posted in: Education & Training, Informatics, NCBI, NLM Resources

---
A growing number of librarians are filling a special niche in the information world: serving those who work with genetic and molecular biology information. Bioinformatics research advances in such areas as gene therapy, personalized medicine, drug discovery, the inherited basis of complex diseases influenced by multiple gene/environmental interactions, and the identification of the molecular targets for environmental mutagens and carcinogens have wide ranging implications for the medical and consumer health sectors (Rein, 2006). Register for this one-hour webinar on Wednesday, September 4, 11:00AM – 12:00PM PDT, presented by the National Network of Libraries of Medicine and the National Center for Biotechnology Information to hear reflections on the practice and future of this specialized and uniquely valuable role of the librarian providing bioinformatics support.
Facilitator:
Dr. Bonnie Maidak, PhD, MLS, National Center for Biotechnology Information, National Library of Medicine.
Guest Speakers:
Kumru E. Kastro, MS, MI is the Liaison Librarian for Biology, Chemistry, Department of Biodiversity, Earth and Environmental Science, and first-year Engineering at Drexel University. Kumru is responsible for building library collections and teaching information and research skills to faculty and students.
Elliott Smith, MLIS is the Emerging Technologies & Bioinformatics Librarian at UC Berkeley, where he currently supports the students and faculty of the Departments of Molecular & Cell Biology and Integrative Biology. He received a Bachelor of Science in Chemistry from the University of Chicago and a Master of Library and Information Science from San Jose State University.
Jean-Paul Courneya, MS, is a bioinformationist at the University of Maryland, Baltimore Health Sciences and Human Services Library. JP is the information resource specialist for biotechnology, bioinformatics, computational biology, genomics, next-gen sequencing, molecular and cell biology bench research, and data management for research.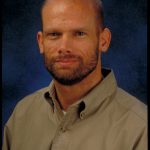 ABOUT Alan Carr
Alan Carr is the Associate Director, National Network of Libraries of Medicine, Pacific Southwest Region, based at UCLA.
Email author View all posts by Alan Carr