Novel Coronavirus (2019-nCoV) Sequence Data on NLM's GenBank®
Posted by Alan Carr on January 31st, 2020 Posted in: Announcements, Communications Tools, Data, Emergency Preparedness and Response, Events, Informatics, NLM Resources, Public Health, Search Tools
Tags: GenBank, genome sequence, Novel Coronavirus (2019-nCoV)
---
NLM, through its GenBank® sequence database, is providing the biomedical community free and easy access to genome sequences from the novel coronavirus associated with the recent outbreak of pneumonia in Wuhan, China. The outbreak was declared a global health emergency on January 30, and GenBank® continues to rapidly release data associated with this outbreak as it comes in and welcomes sequence data submissions as well.
GenBank® is the world's largest collection of publicly available annotated nucleotide sequences. It supports essential open access to the data necessary to facilitate the massive collaborative effort required to understand this novel pathogen and inform public health interventions. According to the Centers for Disease Control and Prevention, the 2019 novel coronavirus (2019-nCoV) is a new human infectious virus that causes respiratory illness in people and can spread from person-to-person. This virus was first identified during an investigation into an outbreak in Wuhan, China. GenBank®, the U.S. member of the International Nucleotide Sequence Database Collaboration (INSDC), is a repository of annotated sequence data from all domains of life and is an essential resource for the research community during infectious disease outbreaks.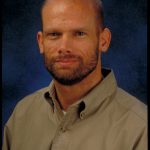 ABOUT Alan Carr
Alan Carr is the Associate Director, National Network of Libraries of Medicine, Pacific Southwest Region, based at UCLA.
Email author View all posts by Alan Carr