November 2017 Midday at the Oasis Webinar Recording Now Available!
Posted by Marco Tamase on November 22nd, 2017 Posted in: Consumer Health, Education & Training, MedlinePlus, NLM Resources

---
On November 15, NNLM PSR presented Healthy Aging: Promoting Healthy Living in Older Adults through Quality Health Information for the Midday at the Oasis monthly webinar. Featured speakers included Stephanie Dailey and Olivia Kent from the National Institute of Aging (NIA); and Andrew Plumer from the Reference and Web Services Section at the National of Library of Medicine. The webinar focused on seniors and their use and access to quality health information. Resources from NIA were highlighted as well as NLM's MedlinePlus. You can view the webinar by visiting the Midday at the Oasis page or by clicking on the YouTube video player below.


Note: To switch to full screen, click on the full screen icon in the bottom corner of the video player. To exit the full screen, press Esc on your keyboard or click on the Full screen icon again. If you have problems viewing full screen videos, make sure you have the most up-to-date version of Adobe Flash Player.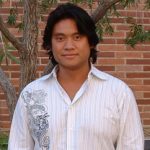 ABOUT Marco Tamase
Marco Tamase is the Member Services Coordinator for the Pacific Southwest Region of the National Network of Libraries of Medicine located at UCLA.
Email author View all posts by Marco Tamase