Online Survey Tools: A Review of Reviews
Posted by Alan Carr on September 4th, 2015 Posted in: Communications Tools, General, Non-NLM Resources

---
Recently the NN/LM Outreach Evaluation Resource Center (OERC) investigated web sites offering reviews of multiple online survey tools, yielding the following list of five resources as a starting point. In addition, there are individual reviews of online survey products on a variety of websites and blogs, which are not included in this list.
Zapier.com's Ultimate Guide to Forms and Surveys, Chapter 7 "The 20 Best Online Survey Builder Tools"
This resource compares 20 different online survey tools. There is a chart with a brief statement of what each survey tool does best, what you get for free, and the lowest plan cost. Additionally, there is a paragraph description of each tool and what it does best. Note: this is part of an eBook published in 2015 which includes chapters like "The Best Online Form Builders for Every Task."
Appstorm.net's "18 Awesome Survey & Poll Apps"
This review was posted on May 27, 2015, which reassures that the information is most likely up to date. While there are very brief descriptions, it is good for a quick comparison of the survey products. Each review includes whether or not there is a free account, if the surveys can be customized, and whether or not there are ready-made templates.
Capterra.com's "Top Survey Software Products"
This resource appears almost too good to be true. However, no date shown means that the specificity in the comparisons might not be accurate. Nevertheless, this website lists over 200 survey software products, has separate profile pages on each product (with varying amounts of detail), and lists features that each product offers. You can even narrow down the surveys you are looking for by filtering by feature. Hopefully the features in Capterra's database are kept updated for each product. One thing to mention is that at least two fairly well-known survey products are not in their list.
AppAppeal.com's "Top 31 Free Survey Apps"
Another review site with no date listed. This one compares 31 apps by popularity, presumably in the year the article was written. One thing that is unique about this review site is that the in-depth review includes the history and popularity of the app, the differences of each app to other apps, and recommended users for each app. Many of the reviews include videos showing how to use the app. 
TopTenReviews.com's 2015 Best Survey Software Reviews and Comparisons
This website has the feel of Consumer Reports. It has a long article explaining why you would use survey software, how and what the reviewers tested, and the kinds of things that are important when selecting survey software. Also like Consumer Reports, it has ratings of each product (including the experiences of the business, the respondents, and the quality of the support), and individual reviews of each product showing pros and cons. With the date included in the title of the review, the information is most likely current.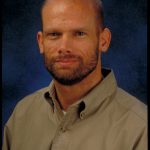 ABOUT Alan Carr
Alan Carr is the Associate Director, National Network of Libraries of Medicine, Pacific Southwest Region, based at UCLA.
Email author View all posts by Alan Carr