Partnership for Patients initiative to improve hospital care
Posted by Alan Carr on December 15th, 2011 Posted in: Announcements, Consumer Health, Public Health

---
Hospitals across the country will have new resources and support to make health care safer and less costly, by targeting and reducing the millions of preventable injuries and complications from healthcare acquired conditions, the U.S. Department of Health and Human Services (HHS) announced today. As a part of the Partnership for Patients initiative, a nationwide public-private collaboration to improve the quality, safety, and affordability of health care for all Americans, $218 million will go to 26 state, regional, national, or hospital system organizations, including Catholic Healthcare West and the Nevada Hospital Association. As Hospital Engagement Networks, these organizations will help identify solutions already working to reduce healthcare acquired conditions, and work to spread them to other hospitals and health care providers.
The Hospital Engagement Networks will be funded with $500 million from the Centers for Medicare & Medicaid Services Innovation Center, which was established by the Affordable Care Act. Hospital Engagement Networks will work to develop learning collaboratives for hospitals and provide a wide array of initiatives and activities to improve patient safety. They will be required to conduct intensive training programs to teach and support hospitals in making patient care safer, provide technical assistance to hospitals so that they can achieve quality measurement goals, and establish and implement a system to track and monitor hospital progress in meeting these goals.
Launched in April 2011, the Partnership for Patients now consists of more than 6,500 partners, including over 3,167 hospitals, along with 2,345 physicians, nurses, patient advocates, 892 consumers and consumer groups, and 256 employers and unions. In addition, health plans, Area Agencies on Aging, and state and federal government officials have pledged to work with these groups to reduce the number of hospital-acquired conditions by 40 percent and reduce hospital readmissions by 20 percent by the end of 2013.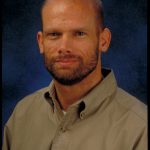 ABOUT Alan Carr
Alan Carr is the Associate Director, National Network of Libraries of Medicine, Pacific Southwest Region, based at UCLA.
Email author View all posts by Alan Carr