PMC Gets a New Name and a Facelift!
Posted by Alan Carr on August 3rd, 2012 Posted in: Announcements, NLM Resources

---
PMC (formerly known as PubMed Central) has shortened its name in order to avoid confusion with PubMed. PMC has a new look and feel, which has been updated to conform to NCBI's new standards for page design. This redesign allows for a cleaner and more uniform presentation across PMC's site as well as its article, issue, and journal archive pages. The journal logo is now centered on the page and includes additional white space. The navigation links, or breadcrumbs, are more compact and the font colors more uniform across the site. The article pages have also been enhanced by a more compact presentation for article front matter, featuring links to Author information, Article notes, and Copyright and License information. The views for tables and figures have also been improved. Other improvements to the new article page include easier readability and navigation, including links to the various article formats, and to the corresponding article citation in PubMed, as well as to those PubMed citations that are related to the article. And at the top of each section of an article, the "Go to" navigation links offer a drop down menu that will take you to any section more quickly and easily, whether it's the Abstract, Introduction, Discussion, or any others within the article. And of course further improvements to the PMC website are still to come! For a complete description of the redesigned interface, along with illustrations, please refer to the article in the NLM Technical Bulletin.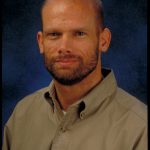 ABOUT Alan Carr
Alan Carr is the Associate Director, National Network of Libraries of Medicine, Pacific Southwest Region, based at UCLA.
Email author View all posts by Alan Carr