POPLINE Database to Retire on September 1, 2019!
Posted by Alan Carr on July 8th, 2019 Posted in: Announcements, Consumer Health, NLM Resources, Public Health, Search Tools
Tags: POPLINE
---
POPLINE has been a valuable resource to the population, family planning, and reproductive health community for over 40 years. The collection of more than 400,000 records has provided students and researchers worldwide with access to journal articles, reports, books, unpublished resources, and full-text documents (to users in low- and middle-income countries). POPLINE is managed by the Knowledge for Health (K4Health) Project, which ends on September 10, 2019. The POPLINE website will retire on September 1. Since POPLINE's inception in 1973, many free resources have become available and offer alternative access to journal articles. These resources collectively meet the majority of POPLINE user requests. For a list of resources offering alternative access to journal articles and other details, visit the POPLINE retirement announcement.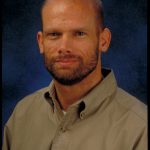 ABOUT Alan Carr
Alan Carr is the Associate Director, National Network of Libraries of Medicine, Pacific Southwest Region, based at UCLA.
Email author View all posts by Alan Carr