Publishers Continue Commitment to Combat COVID-19 by Extending Access to Resources
Posted by Alan Carr on March 23rd, 2020 Posted in: Announcements, Communications Tools, Emergency Preparedness and Response, General, Non-NLM Resources, Public Health
Tags: COVID-19 Crisis, STM publishers
---
Sharing the worldwide concern about the spread and impact of COVID-19, publishers recognize the crucial role they can play in supporting the response to this crisis and advancing the research that will be critical in combating the virus. In immediate response to the epidemic announcement by the World Health Organization, members of the International Association of Scientific, Technical and Medical Publishers (STM) moved to:
Provide immediate free access to all relevant peer-reviewed publications to ensure that for the duration of the outbreak, research and data quickly reaches the widest possible audiences. More than 32,000 articles, chapters, and other resources related to COVID-19, other coronaviruses, and related epidemics have already been made available in this manner;
Accelerate the review and publication of articles that are relevant to researchers currently addressing the crisis;
Enable the use of artificial intelligence and other tools to analyze the freely available research content through open, interoperable systems such as Crossref and other aggregated solutions; and
Continue to offer researchers the full range of publisher systems and solutions to enhance their abilities to address the global health crisis.
STM is now announcing further steps that have been taken by its members to enhance the use of these resources, to ensure that these will available for additional analysis and reuse, including by machine tools and artificial intelligence. Participating publishers will:
Ensure that publications related to COVID-19, other coronaviruses, and related epidemics are available in both human- and machine-readable formats, with rights to enable text and data mining, re-use and secondary analysis;
Work to support others – including the US National Institutes of Health's National Library of Medicine and the World Health Organization (WHO) – who are creating centralized collections of these resources for researchers' use, by making publisher resources available through these portals including PubMed Central (PMC) and other repositories; and
Ensure that data related to publications are also available, where possible.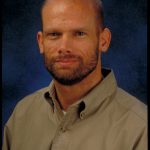 ABOUT Alan Carr
Alan Carr is the Associate Director, National Network of Libraries of Medicine, Pacific Southwest Region, based at UCLA.
Email author View all posts by Alan Carr