Recent PubMed Enhancements Support Searching for Systematic Reviews
Posted by Alan Carr on March 14th, 2019 Posted in: Communications Tools, NLM Resources, PubMed, Search Tools
Tags: systematic reviews
---
The National Library of Medicine recently added new terminology about systematic reviews to the Medical Subject Headings (MeSH). In addition, the PubMed search filter for systematic reviews has been updated. To learn more about these and related changes to MeSH, MEDLINE, and PubMed, visit:
2019 MeSH Highlights: This webinar, presented in January 2019, explained the changes in MeSH for 2019, including the introduction of the publication type "Systematic Review" and subject heading "Systematic Reviews as Topic." A recording of the webinar is available.
MEDLINE Data Changes—2019: This article details the MEDLINE data changes implemented with the 2019 MeSH. NLM added the publication type "Systematic Review" retrospectively to appropriate existing MEDLINE citations. With this re-indexing, you can retrieve all MEDLINE citations for systematic reviews and identify systematic reviews with high precision.
PubMed Updates February 2019: NLM updated the search strategy for the Systematic Reviews filter to focus retrieval on citations to systematic reviews. The Systematic Reviews filter was originally introduced in PubMed in 2002 (New PubMed Filter: Systematic Reviews).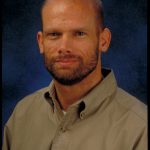 ABOUT Alan Carr
Alan Carr is the Associate Director, National Network of Libraries of Medicine, Pacific Southwest Region, based at UCLA.
Email author View all posts by Alan Carr