PubMed Health Adds DARE and NCI PDQ
Posted by Marco Tamase on December 13th, 2011 Posted in: Clinical Trials, Consumer Health, NLM Resources, PubMed

---
With its December update, PubMed Health grows to over 18,000 systematic reviews and health technology assessments in the last ten years. With the inclusion of the Database of Reviews of Effects (DARE) from the Centre for Reviews and Dissemination in England, PubMed Health is getting close to comprehensive coverage of reliable systematic reviews on clinical effectiveness.
Other new features and content additions in this release include:
Evidence-based, regularly updated information on cancer for consumers and health professionals from the National Cancer Institute (NCI) Physician Data Query (PDQ) database.
Two full-text books under "Understanding research results" from the "Understand clinical effectiveness" tab:

Irwig L, et al. Smart Health Choices: Making Sense of Health Advice. London: Hammersmith Press; 2008. Available from: http://www.ncbi.nlm.nih.gov/books/NBK63638/
Evans I, et al. Testing Treatments: Better Research for Better Healthcare. 2nd edition. London: Pinter & Martin; 2011. Available from: http://www.ncbi.nlm.nih.gov/books/NBK66204/

Simplified and broadened display of medical encyclopedia search results.
For more information and screenshots of the December 2011 additions to PubMed Health, please visit NLM Technical Bulletin and PubMed Health.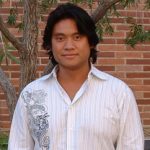 ABOUT Marco Tamase
Marco Tamase is the Member Services Coordinator for the Pacific Southwest Region of the Network of the National Library of Medicine located at UCLA.
Email author View all posts by Marco Tamase