PubMed Labs Update: Library LinkOut using Outside Tool
Posted by Alan Carr on July 8th, 2019 Posted in: Communications Tools, LinkOut, NCBI, NLM Resources, PubMed

---
Library icons now appear in PubMed Labs for libraries participating in the Library LinkOut using Outside Tool service. Because PubMed Labs is a responsive website, the icons appear whether you are accessing Labs from a desktop, tablet, or mobile device. Library patrons can activate a participating library's Outside Tool in two ways: by accessing PubMed through a special URL, or by using My NCBI.
To display the library's Outside Tool icon using a custom URL, append the string ?otool=NameAbbr to the PubMed Labs URL:
https://www.ncbi.nlm.nih.gov/labs/pubmed?otool=NameAbbr
Replace NameAbbr with the Outside Tool User Name assigned by NCBI
Users affiliated with more than one library can activate icons for up to five institutions at one time using a comma-delimited URL in the format:
https://www.ncbi.nlm.nih.gov/labs/pubmed?otool=NameAbbr1,NameAbbr2
Where each NameAbbr is a different Outside Tool User Name assigned by NCBI
To display your Outside Tool icon using My NCBI:
1. Sign into My NCBI
2. Click the NCBI Site Preferences link, and then click Outside Tool under PubMed Preferences
3. Select your library from the list of available Outside Tool services. At this time, only one Outside Tool can be selected in My NCBI.
For further details and illustrations, visit the NLM Technical Bulletin.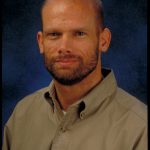 ABOUT Alan Carr
Alan Carr is the Associate Director, National Network of Libraries of Medicine, Pacific Southwest Region, based at UCLA.
Email author View all posts by Alan Carr