PubMed Labs Update: Search Filters Now Available
Posted by Alan Carr on August 7th, 2019 Posted in: Announcements, NLM Resources, PubMed, Search Tools

---
Users can now use filters to narrow search results in PubMed Labs by article type, text availability, publication date, species, language, sex, subject, journal category, and age. The most popular filters are included on the sidebar by default. To apply a filter, run a search and click on the checkbox next to the filter name. A checkmark will appear next to the selected filters. To display additional filters, click on the "Additional filters" button near the bottom of the page. A pop-up menu will appear showing the available filters for each category: article type, species, language, sex, subject, journal, and age.
To add items to the Filters menu:
Choose a category on the left (Article Type, Species, etc.).
Within each category select the desired filters to add to your Filters menu.
Click Apply to add the selected filters to the sidebar menu and close the pop-up.
To apply a filter to your search, click on the filter name in the menu.
More information about filters:
When filters are selected, a "Filters applied" message will display above your results and on the Advanced Search page.
Click an applied filter to turn it off.
To turn off all applied filters, click the "Clear all" link or the "Reset all filters" button.
Citations may be excluded for some filter selections because they have not yet completed the MEDLINE indexing process. For example, the "Humans" filter will return results that have been indexed with the term Humans.
For illustrations of the various features, visit the NLM Technical Bulletin.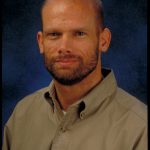 ABOUT Alan Carr
Alan Carr is the Associate Director, National Network of Libraries of Medicine, Pacific Southwest Region, based at UCLA.
Email author View all posts by Alan Carr