PubMed Updates – CSV, Text Version, and LinkOut FAQ
Posted by Marco Tamase on April 8th, 2011 Posted in: NLM Resources, PubMed

---
In the last week, there have been a couple of small PubMed updates. As always, you can read more about these changes in the NLM Technical Bulletin.
Save PubMed Data in CSV Format
You can now save PubMed data in Comma-Separated Values (CSV) formatted files. CSV files are used to easily import data into databases and spreadsheets. To save PubMed data in CSV format, use Send to File. Under Format, select CSV and click Create File. Save the file on your computer. You can import the saved file into other software programs.
PubMed Text Version Retired
The PubMed Text Version will be retired soon. The PubMed Text Version was created specifically for users who require assistive technology to access and use PubMed. Users accessing the Text Version website will be automatically redirected to PubMed Mobile. PubMed Mobile addresses the needs of assistive technology and features an improved interface over the Text Version.
LinkOut for Libraries Frequently Asked Questions
The new LinkOut for Libraries Frequently Asked Questions webpage was launched. (These questions were previously located on the NCBI FAQ website.) There is a link to the new webpage from the LinkOut for Libraries Training and Educational Resources website.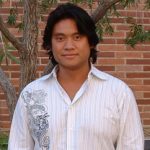 ABOUT Marco Tamase
Marco Tamase is the Member Services Coordinator for the Pacific Southwest Region of the Network of the National Library of Medicine located at UCLA.
Email author View all posts by Marco Tamase