Next NNLM Research Data Management Webinar on August 15
Posted by Alan Carr on July 31st, 2019 Posted in: Data, Education & Training

---
The NNLM Research Data Management (RDM) webinar series is a collaborative, bimonthly series intended to increase awareness of RDM topics and resources. The series aims to support RDM within the library to better serve librarians and their institutional communities. Topics include, but are not limited to, understanding a library's role in RDM, getting started, data management planning, and different RDM tools.
Registration is currently available for What's in a Data Story? Understanding the Basics of Data Storytelling, on August 15, 1:00-2:00 PM PDT, a one-hour introductory webinar on the fundamentals of effective storytelling using data collected and visualized by librarians for librarians. Data without a story is just a pile of numbers. Data with an effective story becomes an everlasting narrative that people will remember for a long time and without much effort. This webinar will look at the basic structure of data storytelling and review exemplars both good and bad of data storytelling. No prior knowledge of the topic is required.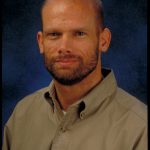 ABOUT Alan Carr
Alan Carr is the Associate Director, National Network of Libraries of Medicine, Pacific Southwest Region, based at UCLA.
Email author View all posts by Alan Carr