Redesigned DOCLINE Coming Soon!
Posted by Marco Tamase on June 15th, 2018 Posted in: Announcements, DOCLINE

---
At this year's MLA Annual Conference in Atlanta, NLM's DOCLINE team provided a preview of the upcoming redesigned DOCLINE, scheduled to be rolled out in late summer of 2018! In preparation for the first release of the redesigned DOCLINE, NLM is requesting DOCLINE libraries to do the following:
Establish a Google account to use for logging into the new DOCLINE.
Complete the User Form in the existing system via the 'Connect your account today!' homepage link, in order to connect your Google Account to your DOCLINE library or libraries. See Path to the redesigned DOCLINE for more information.
If you encounter blocked access to Google accounts, NLM recommends working with local IT departments to establish an exemption before the new DOCLINE launch.
Note: NLM is considering alternative options for login that will better meet the needs of organizations and individuals with the most stringent privacy requirements. If you would like to be involved in testing those login options, please contact NLM customer service via the Helpdesk Form to be added to the list of testers. NLM selected a provider that has an existing privacy policy, is subject to U.S. and European law and is currently used by NIH to manage electronic access to personally identifiable information and research data. Preventing unauthorized access to the DOCLINE system is NLM's top priority.
A preview period is planned for mid-summer, to provide users an opportunity to try out the new system. Users are encouraged to log in and become familiarized with the new system, by reviewing and editing library and holdings information imported from the old one. During the preview, the existing DOCLINE will remain in use for borrowing and lending. NLM has also developed a DOCLINE 6.0 support page, with answers to key questions.
The DOCLINE system and its features are being rolled out in phases. A feature that does not exist now may become available soon, or later down the road. NLM asks for your patience, as they work to address a broad range of issues. NLM encourages you to continue to provide feedback about upcoming changes in the system so that your needs can be met by the time the earliest version of the system is released. Please send comments or questions to the DOCLINE Team via the NLM Support Center or to the NDCO DOCLINE Coordinator. Also, NLM recommends subscribing to the DOCLINE-L email discussion list for any future DOCLINE announcements.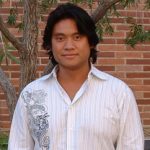 ABOUT Marco Tamase
Marco Tamase is the Member Services Coordinator for the Pacific Southwest Region of the National Network of Libraries of Medicine located at UCLA.
Email author View all posts by Marco Tamase