Register Now for New NLM Webinar Series Beginning September 6!
Posted by Alan Carr on September 5th, 2018 Posted in: Data, Education & Training, Electronic Health Records, Informatics, NLM Resources, Search Tools

---
Registration is available for a new National Library of Medicine five-week interactive webinar series, Clinical Information, Librarians and the NLM: From Health Data Standards to Better Health. Sessions will focus on the roles and products of the NLM related to applied medical informatics, particularly as applied to electronic health records (EHRs) systems and clinical research. The series is specially designed for health sciences librarians and other health information specialists seeking to serve more active roles in their health IT team and better support clinical researchers.
Dates and times will be Thursdays at 9:00 AM PDT, beginning September 6. Webinars will consist of brief presentations, activities, and Q&A and will run about 30 minutes. The first session of the series will touch on terminology standards, including the Unified Medical Language System (UMLS) and its vocabularies (including ICD-10, SNOMED CT, RxNorm, and LOINC), and tools such as the Value Set Authority Center (VSAC) and the Common Data Elements (CDE). Overall goals of the series are for participants to be able to:
Use the jargon associated with health IT to be able to communicate effectively with IT staff and administrators.
Name relevant health data standards and describe how they are used.
Describe NLM products and services that enrich and inform EHRs and other health data systems.
Identify roles for librarians on the health IT team and in the research process.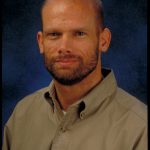 ABOUT Alan Carr
Alan Carr is the Associate Director, National Network of Libraries of Medicine, Pacific Southwest Region, based at UCLA.
Email author View all posts by Alan Carr