Register Now for Two January Webinars: 2019 MeSH Highlights and PubMed Searching Impacts
Posted by Alan Carr on December 11th, 2018 Posted in: Education & Training, NLM Resources, PubMed, Search Tools

---
Join the National Library of Medicine and NNLM Training Office for two events in January 2019, covering an introduction to 2019 Medical Subject Heading (MeSH) and adjusting to MeSH changes in PubMed searches and alerts.
NLM Webinar: 2019 MeSH Highlights
Date and time: Friday, January 4, 2019, 10:00 – 10:30 AM PST
Join NLM staff for a highlight tour of the 2019 Medical Subject Headings (MeSH). A 20-minute presentation will feature:

Addition of systematic reviews publication type
Additional clinical trial publication types
Subheading changes for manpower, secretion, and utilization
Additional terminology for data, neoplasms, and other topics.

Following the presentation, Indexing and MeSH experts will be available to answer your questions.

NNLM Webinar: MeSH Changes and PubMed Searching
Date and time: Friday, January 11, 2019, 8:00 – 9:30 AM PST
Every year, the Medical Subject Headings are updated. Join this session to learn:

How does this affect your PubMed searches?
What happens when a term gets changed, or added, or removed; or moved to a different part of the MeSH hierarchy?
How do you accommodate vocabulary changes over time in your comprehensive searches?
How do you check your saved searches and alerts?

This class includes some content from the class Advanced PubMed: MeSH.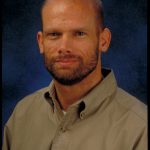 ABOUT Alan Carr
Alan Carr is the Associate Director, National Network of Libraries of Medicine, Pacific Southwest Region, based at UCLA.
Email author View all posts by Alan Carr