NLM Releases Newly Revised Health Statistics Tutorial!
Posted by Alan Carr on April 3rd, 2019 Posted in: Communications Tools, Education & Training, NLM Resources, Public Health

---
The National Information Center on Health Services Research and Health Care Technology (NICHSR) at NLM has just announced the release of the newly revised tutorial, Finding and Using Health Statistics. Written by staff at AcademyHealth, this tutorial is aimed at students, librarians, and other professionals interested in an introduction to the principles behind health statistics.
This new, interactive course is divided into four sections:
About Health Statistics
Common Terms
Health Data Sources
Finding Health Statistics
Each section contains a quiz to help you determine your understanding of the course. The section on Finding Health Statistics provides an overview of the key organizations important in any research that requires statistical information. A detailed glossary is also included in the course. The course is eligible for 3 CE hours from the Medical Library Association. A certificate is also available upon completion of the course.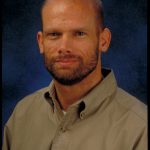 ABOUT Alan Carr
Alan Carr is the Associate Director, National Network of Libraries of Medicine, Pacific Southwest Region, based at UCLA.
Email author View all posts by Alan Carr