Selected Zika Virus Health Information Resources Compiled by NLM
Posted by Alan Carr on January 27th, 2016 Posted in: Announcements, Consumer Health, Environmental Health and Toxicology, NLM Resources, Non-NLM Resources, Public Health, Rare Diseases

---
For decades, the mosquito-transmitted Zika virus was mainly seen in equatorial regions of Africa and Asia, where it caused a mild, flu-like illness and rash in some people. About ten years ago, Zika outbreaks spread to the Pacific islands. Then, last spring, Zika appeared in South America, where it has so far infected more than 1 million Brazilians. A recent study published in The Lancet suggests that Zika virus could eventually reach regions of the United States in which 60% of the population resides. Humid, subtropical parts of the country might support the spread of Zika virus all year round, including southern Texas and Florida. With no vaccine or treatment currently available to prevent or treat Zika infection, the best way for individuals, and pregnant women in particular, to protect themselves is to avoid traveling to places where Zika is known to be present. If an individual has to live or work in such a region, the CDC recommends strict precautions to avoid mosquito bites, including wearing protective clothing, using insect repellants, and sleeping in rooms with window screens or air conditioning.
Following are selections from a list of resources gathered by the National Library of Medicine to assist public health departments, health care providers, librarians, and others seeking authoritative information on the virus and disease. In addition, Zika Virus and Zika Virus Infection are new terms included in NLM's Medical Subject Headings (MeSH) vocabulary.
Centers for Disease Control and Prevention (CDC), U.S. Department of Health and Human Services
World Health Organization (WHO)
Pan American Health Organization (PAHO), World Health Organization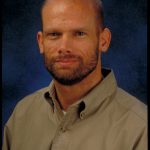 ABOUT Alan Carr
Alan Carr is the Associate Director, National Network of Libraries of Medicine, Pacific Southwest Region, based at UCLA.
Email author View all posts by Alan Carr