Take Advantage of These Five NNLM Classes in August!
Posted by Alan Carr on July 31st, 2017 Posted in: Consumer Health, Education & Training, Health Literacy, NLM Resources, Public Health

---
The following list is a quick look at some NNLM classes and webinars starting in August. For additional professional development opportunities, check out the full list of classes on the NNLM website.
From A(norexia) to Z(its): Providing Health Information to Teens (August 2-August 18) – A self-paced online class that will present an overview of health information needs of teenagers and their information seeking behaviors, review communication skills needed during reference interviews with teenagers, and explore credible health information resources that are designed for teens.
Caring for the Mind: Providing Mental Health Information At Your Library (August 2,
11:00 am – 12:00 pm PDT) – Participants will learn how to effectively provide mental health information at their libraries. Participants will learn about the best electronic resources to consult as well as ways to improve their print collections. Best approaches for handling interactions with emotional patrons will also be discussed.
Beyond an Apple a Day: Providing Consumer Health Information at Your Library (August 16, 10:00 am – 12:00 pm PDT) – This hands-on class will cover the health information seeking behavior of consumers and the role of the librarian in the provision of health information for the public. Learn about the evolution of consumer health, health literacy and the e-patient.
American Indian Health Information Resources (August 24, 11:00 am – 12:30 pm PDT) – This program will introduce a variety of governmental and non-governmental Internet resources that have health information for American Indian populations. Students attending will be able to practice their skills in finding health information using web resources in this hands-on program.
NLM's Online Playground: K-12 Science and Health Education Resources (August 24, 9:00 – 10:00 am PDT) – This presentation will introduce free K-12 resources from the National Library of Medicine (NLM). Resources span a variety of subjects including biology, careers, chemistry, environmental health, forensics and medical technology, general health, genetics, health information tutorials, and HIV/AIDS.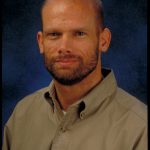 ABOUT Alan Carr
Alan Carr is the Associate Director, National Network of Libraries of Medicine, Pacific Southwest Region, based at UCLA.
Email author View all posts by Alan Carr